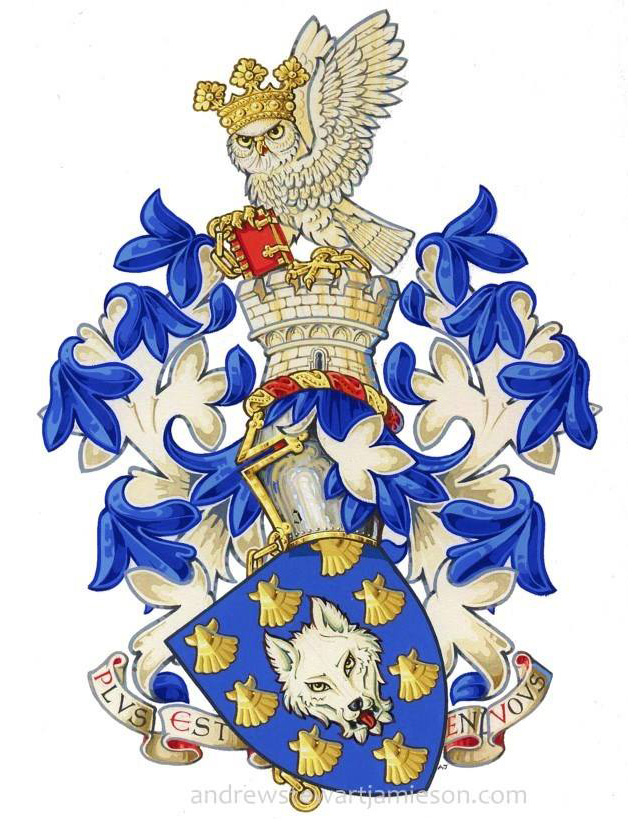 Robert Henry Victor Jamieson, B.Ed Hons

- was born March 3, 1938 in Tottenham, London, Middlesex, England, the first child and eldest son of Joseph Edward and Florence Emily May (Seabrook) Jamieson of Edmonton, London, England. Robert is from a family of Jamiesons with their roots in the Darlington area of Durham County England, dating back at least to the mid 1700s. Robert Jamieson married Jocelyn Brenda Wilson in 1960. She was the daughter or Arthur and Lillian Collins, and was born during the Blitz in London.
Robert and Jocelyn had two child, Andrew and Dominic. They lived in Sherborne, Dorset, England, where "Bob" taught history, at Bucklers Mead Academy and Grass Royal School, in Yeovil. Robert died in 2016, at Yeovil Hospital, Somerset, England
Robert Jamieson was a history teacher. He started out working in upholstery factories and as a bus conductor for London Transport. In the early 1970's he decided to put himself through college and so after his long daily shifts at work he would shut himself away until the small hours of the morning working on gaining the necessary qualifications to go to college to become a teacher. He attended North East London Polytechnic and then went on to the University of London where he read history and received his degree in Education with Honors. His thesis was on the Oxford Movement and it gained him a prize. He dismissed it and did not make a to do of it, a typical reflection of who he was. Robert was a member of the University of London Convocation until it's abolishment in 2003
Robert was granted arms in 2003 by the Her Majesty's College of Arms in London, depicted here on the upper right of this page, including it's motto "Plus est en vous" - There is more in you. These arms were designed by Robert's son Andrew Stewart Jamieson, noted English artist and accomplished and honored heraldic designer.[1] Two interesting characteristics of these arms are the Owl, chained to a book on the crest and the Wolf''s head on the shield. These symbols depict Robert Jameson's passion with owls and the wolf is a symbol of a wise teacher.
---
Y-DNA test, associated with this family, #: None Known
---
Footnotes/References
---
Bibliography/Resources: